King of Sparklers mission is simple, "to deliver the highest quality of champagne sparklers, wedding sparklers on the market for any and all celebrations"!

Our wholesale pricing structure and efficient operation account for our excellent track record at maximizing all budgets.

[ read more ]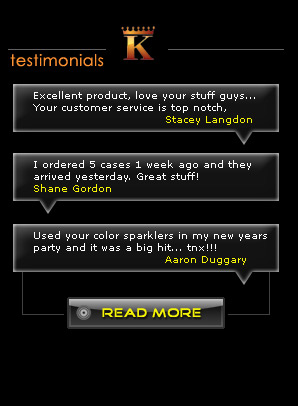 Based in Miami, KING OF SPARKLERS boasts itself in the most competitive pricing in the industry for birthday cake sparklers also known as champagne bottle sparklers. King of Sparklers is a worldwide supplier of sparklers. Los Angeles, Miami, New York, Chicago, San Diego, Paris, St Tropez.

Our sparklers are safe for people to handle and lasts longer than the competition. We supply sparklers for all arenas of clubs, parties, weddings and social scenes, while delivering an exciting and inexpensive way to add entertainment and excitement for all forms of celebration.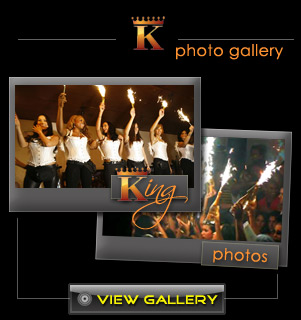 King of Sparklers boasts itself in the best customer service all year round 7 days a week.

You can place your order via:
Phone: 305-308-0809, or
Email: info@kingofsparklers.com.

Orders are processed quickly and we accept All Major Credit Cards: Visa, MasterCard and American Express. Orders are shipped to your location the same day.